LAST PAGE
RETURN TO INDEX
---
RESISTIVITY SURVEY
RES 7
Part Forty-nine
---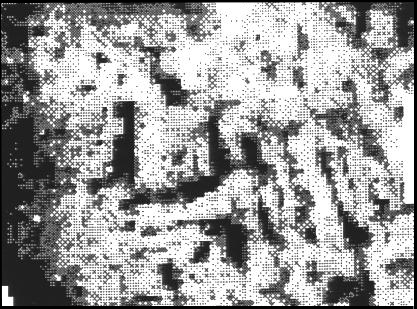 Enlargement of central area of Norman fort, including the Keep

As a result of studying the information received from the resistivity survey it must be concluded that the probability that this is the first camp of William the Conqueror has increased immeasurably, purely because the data supports all the circumstantial evidence to date. Unlike the other evidence we have looked at the resistivity data is not circumstantial, it is hard scientific fact, which requires extensive archaeological investigation to determine whether artefacts exist to support my hypothesis.

Assuming that the hypothesis is correct the inlet and bay immediately adjacent to the camp must hold the invasion boats themselves. These would form conclusive evidence that even the most hardened sceptic must reluctantly accept as proof of the authenticity of the site. With this in mind I decided to investigate the inlet with a view to locating remains of the Invasion flotilla and Williamís boat the Mora in particular.
---